2020 Year end awards: Middletown Commons Biafora brothers' newest in line of development projects
by John Mark Shaver FAIRMONT NEWS EDITOR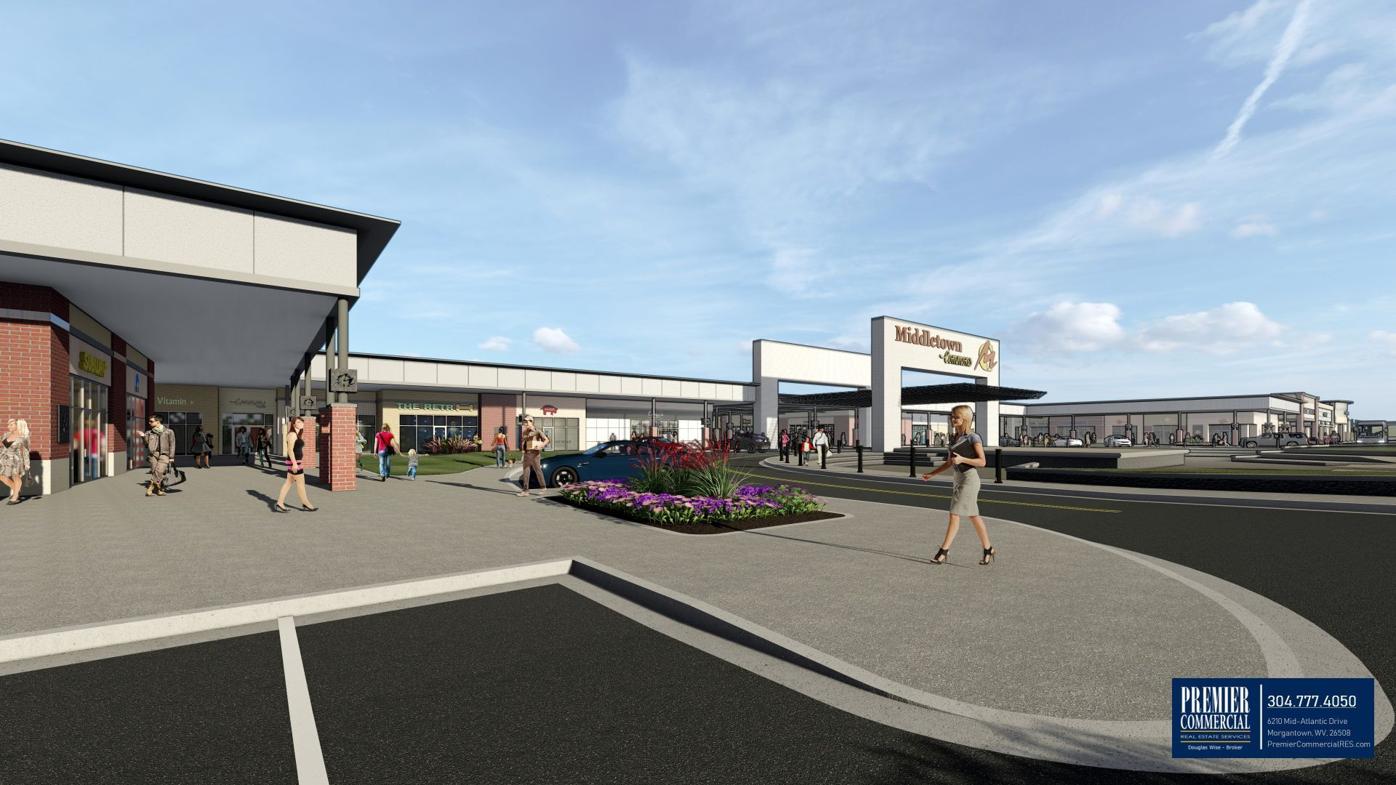 WHITE HALL, W.Va. (WV News) — General Acquisitions LLC owners David and Richard Biafora have remained committed to the development of Middletown Commons, which is starting to see new businesses opening their doors on the property.
The massive development, which is using the bones of the old Middletown Mall and surrounding area, began in 2018, and the Biafora brothers are more excited than ever to be working on the project, according to David Biafora.
"This is probably the most exciting thing we've done in recent years," Biafora said. "We're learning a lot at Middletown, and it's definitely ambitious. [Some] people from around asked, 'Why would you go to Fairmont? Why would you risk the money in Fairmont?' To us, it's one big community. … We're North Central West Virginia."
While construction on the project has been underway for two years, passersby may have only started noticing visual differences to the building in recent months. Biafora said that's because work on the interior of the building began long before the outside, although that's nearly completed, as well.
"It's a project that mostly had to be worked from the inside out, and 90% of all the new utilities inside — from the water and sewage to the gas, the electric and the data — are complete," Biafora said.
"It looks vibrant, and it is vibrant. What was done in the last 50 years, we see another 50, 60 or 70 [years]. It's been developed with a lot of time and thought."
Middletown Commons is the brothers' newest in a line of development projects that include the Suncrest Town Center and Pierpont Properties in Morgantown and projects in Martinsburg, Bridgeport and Washington, Pennsylvania.
Biafora said the majority of the Middletown Commons project, which will include a new traffic entrance and an overhaul of the parking lot, should be completed by the end of 2021.
He said redevelopment projects like Middletown Commons take extra time.
"Ground-up projects are somewhat easier," Biafora said. "Nothing is easy in construction, but a redevelopment of something like the Middletown Commons is very methodical, and we have to be on it six or seven days a week, just thinking, watching and planning to be fluid and able to change as situations change."
He said construction of Middletown Commons is routinely supporting over 100 jobs. When the project is complete, about 1,100 people will be working at the development, he said.
Biafora thanked the city of White Hall for its support in the project.
"White Hall has just been so 'open arms' with my brother and I to develop there," Biafora said. "They're not being demanding, and they don't have all of these regulations. … We've done this on our own. We make our own mistakes and do it our way, and (it will) come out our way. It seems to be pretty good, and we're pretty happy with it."
Already, new businesses such as Munchies and Rita's Italian Ice have opened storefronts at Middletown Commons.
Biafora said many more new businesses will follow, including Apple Annie's, a grocer, medical offices, an upscale burger joint, a cigar bar and more. In all, about 25 leases have been signed so far.
Earlier this month, Mon Health Systems broke ground on a small-format hospital that will be located at Middletown Commons.
At the groundbreaking, Mon Health President and CEO David Goldberg said Mon Health is a perfect fit at the new development.
"The economic development is outstanding," Goldberg said. " It's an) opportunity to go into a development and not build fresh out of the ground, and that's already having infrastructure and TIF investment and state and local investment. … It's a perfect win-win."
Christopher Wilbert, associate broker with Premier Commercial Real Estate Services, told WV News in September that the Middletown Commons project has been fortunate not to run into any major snags due to the COVID-19 pandemic.
"The pandemic, luckily, really hasn't affected us at all," Wilbert said. "Construction-wise, we were able to keep moving forward. With a couple of the large national tenants that we're signing, there was a couple-week delay in negotiations, but other than that, we're back full bore. We've been lucky with this project because we haven't had any delays on anything notable. …
"I wouldn't say (COVID) helped anything, but we weren't really massively pushed back by it."
Biafora shared Wilbert's sentiment.
"We are outside working, for the most part," Biafora said. "We had a few cases back in April and May, but for the most part, it's not been in effect as much as most people would think. We are spread out and have jobs for different crews. We're getting through it like everyone else and look forward to the future."